(478) 929-7877 Ext. 51523
Courses Taught:
French 1, 2, 3 and AP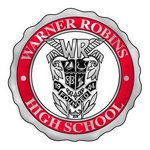 Jennifer Pratt is a Summa Cum Laude graduate of Georgia College and State University with a BA in French and Liberal Studies. She is an Atlanta native, but has lived and taught abroad in France. She is passionate about verbs, "bursting students' cultural bubbles", dogs, and oxford commas.