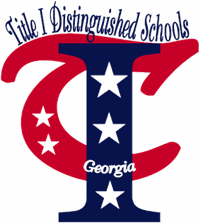 The purpose of Title 1 is to ensure that all children have a fair, equal, and significant opportunity to obtain a high-quality education and reach, at a minimum, proficiency on challenging state academic achievement standards and state academic assessments.

Parent Engagement Coordinators - Erica Abram & Linh Narum

Give us FEEDBACK/COMMENTS:
We welcome your input, including comments and feedback, on our school and our programs at any time during the year. Please contact the Family Engagement Coordinators, at (478) 929-7877, ext. 3866, or by email at erica.abram@hcbe.net or linh.narum@hcbe.net to share your thoughts.