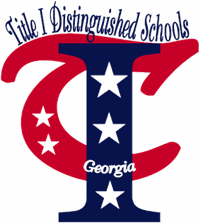 The purpose of Title 1 is to ensure that all children have a fair, equal, and significant opportunity to obtain a high-quality education and reach, at a minimum, proficiency on challenging state academic achievement standards and state academic assessments.

Family Engagement Coordinator: Erica Abram
Families, feel free to visit our Parent Resource Center in the front lobby. Find resources, pamphlets, and information to stay informed. The Resource Center is open during school hours: 8am-3pm.
Our Parent Action Team Meeting is set for October 2021. Keep an eye out for the specific date and time. Families are encouraged to attend and give their feedback regarding any issues of concern.
Give us FEEDBACK/COMMENTS:
We welcome your input, including comments and feedback, on our school and our programs at any time during the year. Please contact the Family Engagement Coordinator at (478) 929-7877, ext. 3866, or by email at erica.abram@hcbe.net to share your thoughts.
Parents, let us know what you think. Fill out this survey and let us know your opinion:
WRHS Title I Meeting Presentation
(Click the image below)